MEET ABRIA JOSEPH
SPEAKER | yoga TEACHER TRAINer | SOUND HEALer
In 2011 Abria founded Pranaforce Yoga, an international yoga lifestyle company offering yoga retreats and Vinyasa teacher trainings, workshops and community events around the world. Abria gave his first TED talk in 2014 in Haarlem, Netherlands about "Dream It Real" – the Pranaforce slogan and Abria's personal mantra. Abria has been touring the US and Europe extensively since then, sharing with others how to make their dreams reality. In 2015 Abria was been invited to speak again at the TEDx talks in Bangkok, this time covering the topic of Voices. Abria spends the majority of each year traveling the world teaching yoga, hosting workshops and Dream It Real events, playing music with the Handpan, and sharing his vision of a world where people clearly see and live their dreams. Over the past 3 years Abria has been playing the Handpan, an incredible instrument that he shares within all his classes, guided meditations & sound healing events as well. Abria is currently looking for home base in Maui Hawaii where he lives throughout the year to bring people to the healing islands of the Pacific.
RETREATS
YOGA | yoga TEACHER TRAINING | SOUND HEALING
Our retreats are focused on wellness and detoxing the body. Most every transformation initiates within the mind, our stories & what we tell ourselves with repetition that is positively supported makes a huge difference in transforming the body into a beautiful state of harmony. Secondly, we emphasize our relationship with food & cleansing our bodies with the most nutritious organic plant based meals to sustain physical energy & mental clarity. In addition to the foods we consume, Water is a key element that the cellular body requires to flush waste & toxins from the body. Deeper transformation comes from the physical practice of training the body & mind in alignment with different styles of Yoga: Vinyasa, Yin, and Bikram methods are practiced during our retreats to strengthen & energize the body's systems of circulation. Vital energy or Prana is what our teacher training courses & retreats teach & educate on. The intention to heal ones body from past injuries or traumas is the key focus we share & remind one another to acknowledge all the things we can do within the body now
SELF BELIEF
INSPIRATIONAL SPEeches & talks
Within each of us, has an incredible story & we are the authors. We create our realities within each given moment. Creating self awareness by shifting our minds into a space of observation is not an easy practice-however it is supported by the environment we put ourselves in with music, nature, & the people we choose to be around. How do we remove the negative self talk & the stories that are not often true, especially if they haven't happened? Firstly we must ask ourselves the right questions. Watch Abria's Tedx Talk on "Removing Negative Self Talk"
DREAM IT REAL
making your dreams a reality
"Dream It Real" truly means to wake up to our dreams, and to manifest them into reality . The mantra is a reminder to Just Do It. "Dream it Real" is a tool to stay inspired, keep our focus, and remind ourselves and one another to continue the momentum. Abria's intention is to support & enhance a space for people to light up their own path. By inquiring into what the most important thing in our life is, and keeping that vision clear, we are bridging our mind with our heart- and are that much closer to embodying our dreams. See it, feel it, become it.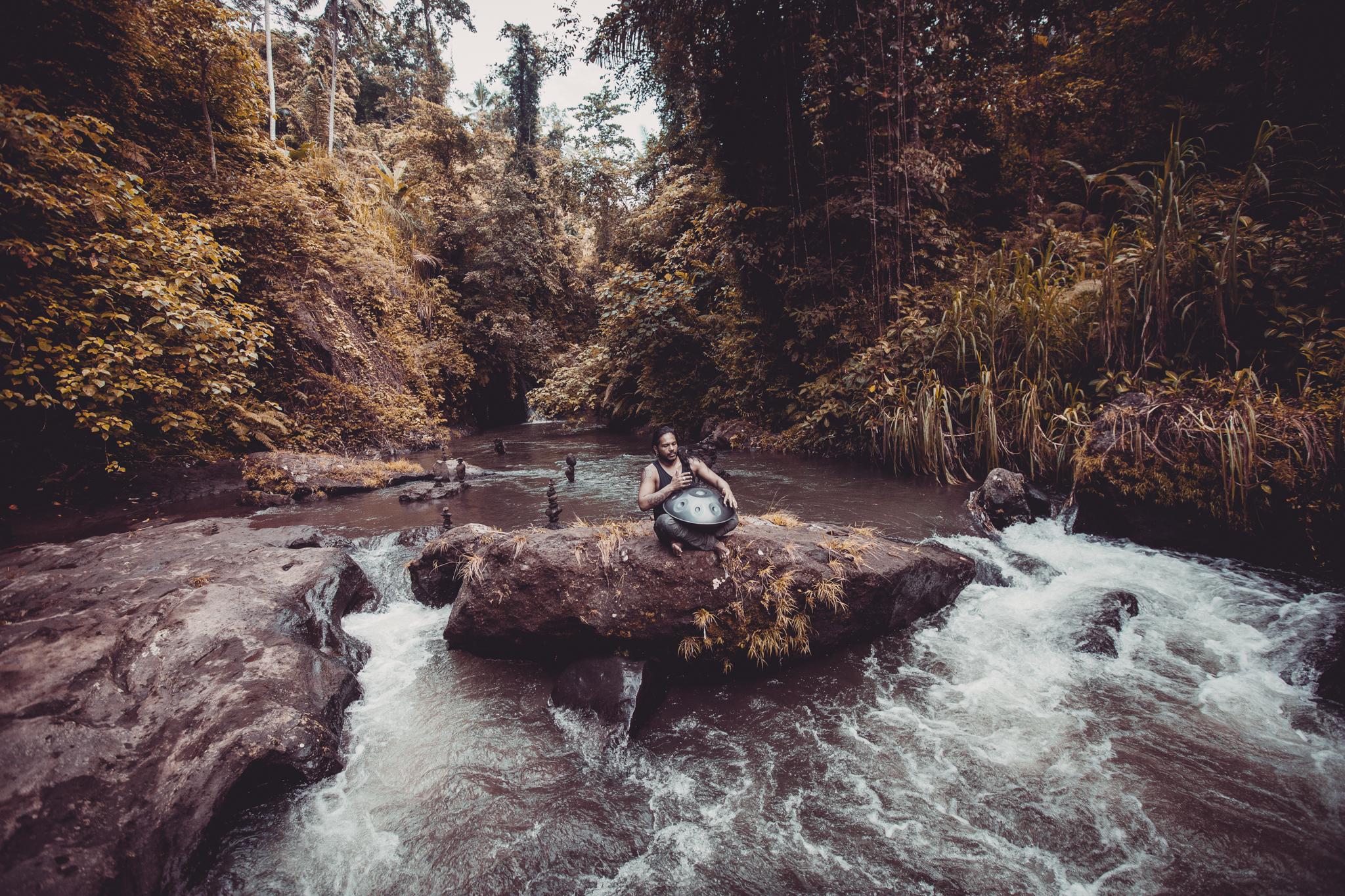 FOLLOW ABRIA'S JOURNEY
Abria travels around the world as a directional leader aiming to inspire and help the community around him. See if Abria is in your area to attend a workshop, class, or to book him at your studio, festival, corporate office, or alternate event. Abria aims to inspire, lead, and heal through his past experience and trainings in yoga, meditation, sound healing and more. There are two ways to connect, follow him on instagram here or sign up for his email list.